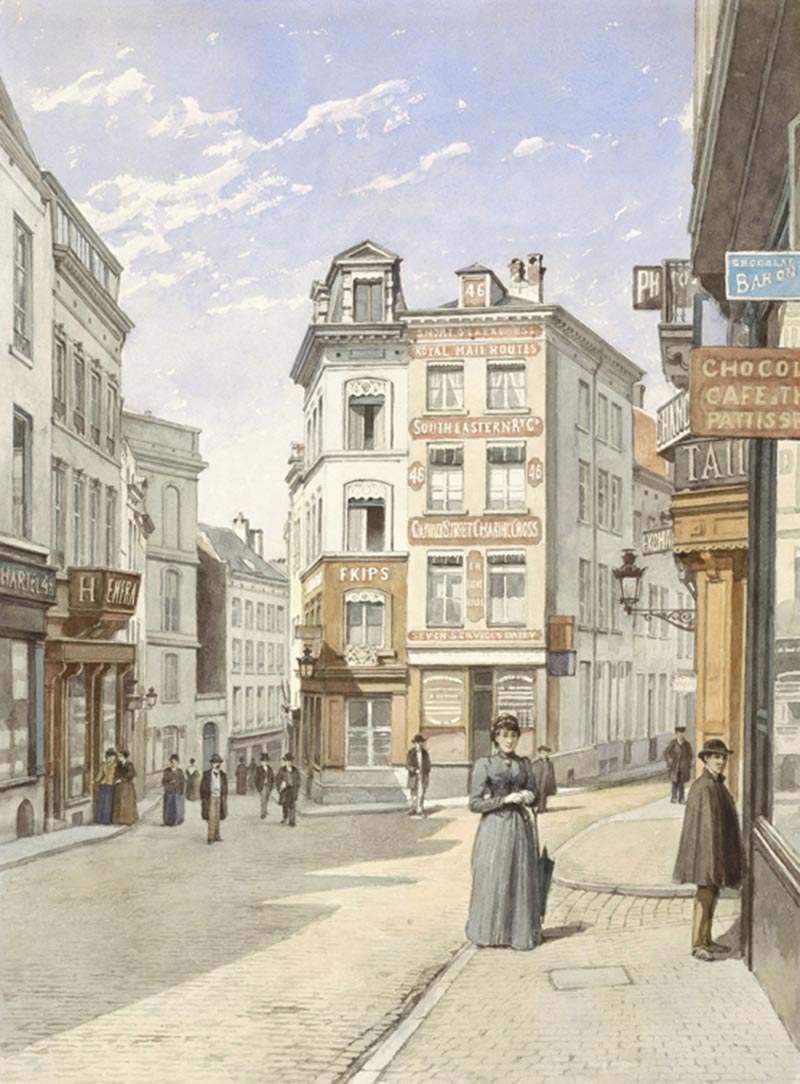 Watercolour by Jacques Carabain. 1895

This watercolour is part of a series of 59 views ordered by the City of Brussels at the end of the 19th century. The aim was to keep alive the memory of districts doomed to demolition. At the time, various urban improvement projects to clean up and embellish the city, as well as improve mobility and support economic development were underway. 
Jacques Carabain (1834-1933)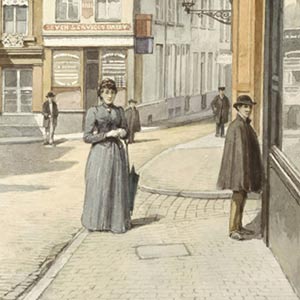 This Belgo-Dutch artist known for his landscapes and city views excelled at sketching.  He responded to Burgomaster Charles Buls's request, producing very accurate representations of the city for documentary purposes, as well as imbuing his paintings with an aesthetic atmosphere. 
Rue Montagne de la Cour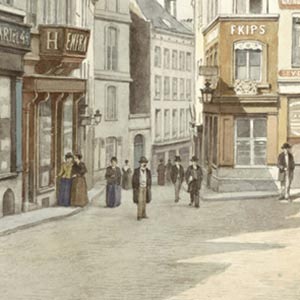 This street, which dates back to the Middle Ages, was one of the major roads linking the upper and lower towns.  We can see it going down to the left to join rue de la Madeleine, with which it formed an important commercial artery lined with luxury shops in the 19th century.
Mont des Arts
Only a small section of rue Montagne de la Cour now remains below Place Royale. The rest disappeared to make way for the Mont des Arts. The aim of this project, which was completed in two phases (end of the 19th century /turn of the 20th century and during the 1950s and 60s), was to create a new cultural, monumental area and it led to the destruction of large swathes of both commercial and working-class residential districts in the old city.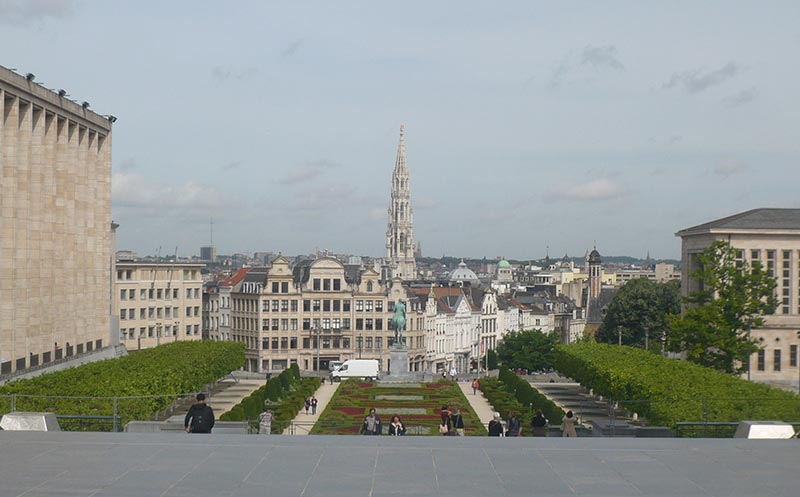 Next step
The following section presents several urban planning programmes that had an impact on Brussels, as well as a model of a part of the lower and upper part of the city in the 17th century. The next commented work is displayed on the panel on the left.